LABORATORY PROCEDURES FOR PLASMIDS
Flow diagram
---
FLOW DIAGRAM: HANDLING NEW DEPOSITS FOR THE PUBLIC COLLECTION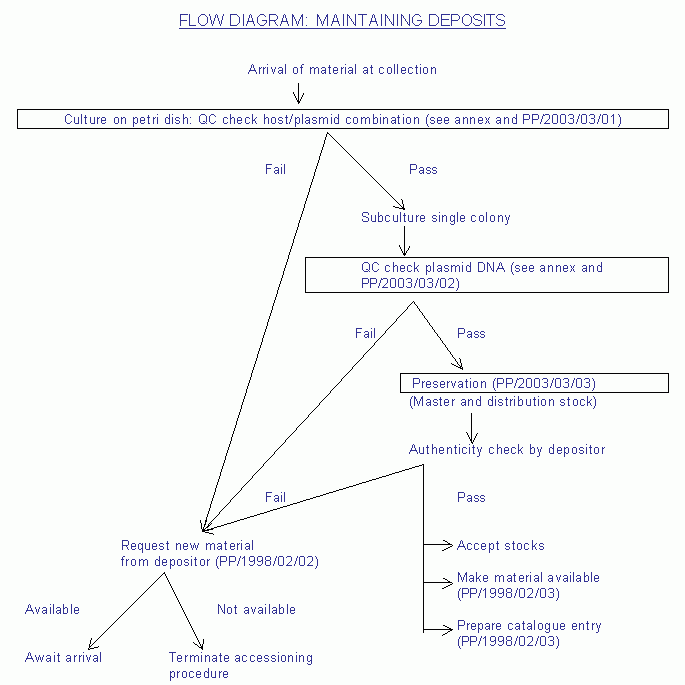 Notes:
The member resource centres apply the procedures described hereafter in more detail to the recombinant as well as to the natural plasmids present in their collection.

Plasmids containing genes that may tend to destabilize the physical and/or functional integrity (either by insertion, deletion or point mutation) should preferably be deposited, maintained, tested and delivered as DNA.
ANNEX FLOW DIAGRAM 'MAINTAINING DEPOSITS'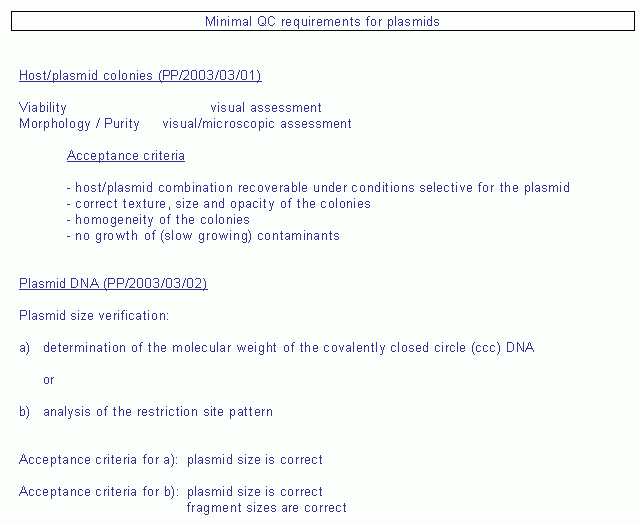 ---
Guidelines prepared for CABRI by BCCM/LMBP in cooperation with DSMZ and NCCB, 7 May 1998 ; updated Dec.2003
Page Layout by CERDIC
Copyright CABRI, 2003
© The CABRI Consortium 1999-2013.
This work cannot be reproduced in whole or in part without the express written permission of the CABRI consortium.
Site maintained by Paolo Romano. Last revised on April 2013.